Dear Clients,
LIKON LAW would like to introduce the Monthly Legal Update in June 2022 with the following main contents: 
1. Decree No. 24/2022/ND-CP amending and supplementing Decrees on investment and operation conditions in the field of vocational education, takes effect from June 01st, 2022;
2. Decree No. 25/2022/ND-CP on amending and supplementing a number of articles Decree No. 47/2011/ND-CP CP detailing the implementation of a number of contents of Law on Post, takes effect from June 01st, 2022;
3. Circular No. 19/2022/TT-BCA on receiving, classification, handling of written complaints, recommendations and reports into the People's Public Security, takes effect as of June 15th, 2022;
Circular No. 06/2022/TT-BKHDT guiding a number of articles of Decree No. 80/2021/ND-CP detailing and guiding the implementation of the Law on Support for Small- and Medium-sized Enterprises, takes effect from June 25th, 2022; and
The list of selected legal documents in June 2022.
To read full the Monthly Legal Update in June 2022, please click DOWNLOAD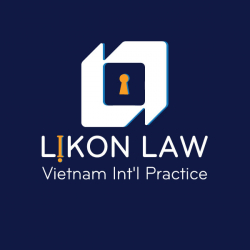 Latest posts by LIKON LAW
(see all)